Mixergy
Stand 2
Mixergy X Range On display will be our standard smart hot water cylinder, showcasing how it saves energy with any energy source, solar PV, gas / oil boilers, heat pumps or direct electric. Mixergy iHP - Integrated Heat Pump Cylinder Mixergy's award winning HP will be on show for the first time for Installers. It offers the fastest re-heat time on the market, giving usable hot water in under 30 min. It has the unique ability to operate in high-efficiency heat pump mode, whilst deploying Mixergy's top-down heating to boost hot water when its needed.
Categories
Renewables

Heating systems
Products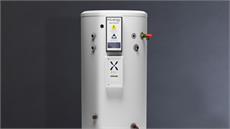 Our range of smart hot water tanks help you to live better, save money, and reduce your impact on the environment. When connected with solar PV, gas or direct electric, we can heat water from the top-down and up to 10x faster than conventional cylinders. With solar PV, we maximise your self-consumption and harness energy from the sun by heating your water for free. If you're not ready to go to gas-free, we are the ideal transition hot water storage solution. We can connect now with your gas boiler and the same cylinder can connect with solar PV, direct electric and/or a heat pump in future. All our X Range are heat pump ready, making it ideal in a hybrid heating set up. Finally, the Mixergy app boasts cutting-edge machine-learning technology to give you complete control. You'll enjoy optimised hot water schedules, access to smart tariffs, and accurate information regarding your hot water usage.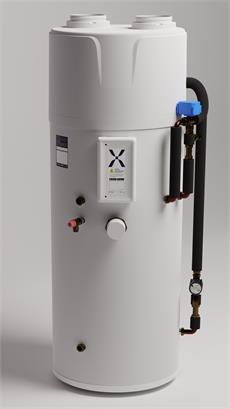 The Mixergy iHP is the fastest and smartest integrated heat pump cylinder on the market. The home can now enjoy the energy efficiency of a heat pump cylinder, but with more speed and convenience. Thanks to Mixergy's patented top-down heating technology, it can boost the hot water you need in under 30 minutes, that's up to 10x faster than competitor products. In eco-mode, it's 3x more energy efficient than a direct electric cylinder. Engineered to last, it uses Mixergy innovative and modularly designed Stratos heat pump head unit. Offering one of the longest warranty periods on the market, with 25 years on the cylinder, and 5 years on the heat pump. Finally, it comes alive with Mixergy's unique App and gauge, offering the home complete control like no other cylinder. Integrate with smart tariffs, use machine learning to set your schedules and learn more about your home's hot water use. You can even take it to next level by connecting your solar PV directly to it. It's one of the most energy efficient hot water storage solutions for the net-zero home.
Videos
This how you heat what you need with Mixergy
This is how you heat what you need with Mixergy
The award-winning Mixergy iHP (Integrated Heat Pump Cylinder)
The fastest integrated heat pump cylinder on the market