Salamander Pumps
Stand 61
Products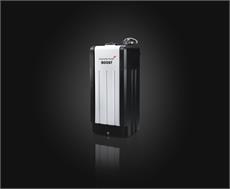 TankBoost will boost multiple outlets, across multiple floors, all at the same time, in a mains-fed system. TankBoost is an all-in-one unit made up of a water storage tank and an integrated submerged pump. Additional cold water storage is boosted by an integral submersible pump to increase both pressure and flow, delivering up to 3.0 Bar and 80L/min.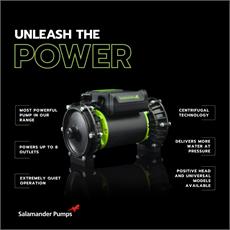 The pumps in the Right Pumps range utilise centrifugal force to increase water pressure to the whole house, delivering the most powerful and quiet performance of our range. Suitable for use with multiple outlets, including shower, bath, basin, toilet cistern and dish washer.
Videos
TankBoost Running the Show | Salamander Pumps | Animation
TankBoost Running The Show
Centrifugal and Regenerative Pumps Explained | Salamander Pumps
Centrifugal and Regenerative Pumps Explained
Boost Your Water Pressure: Find Out How HomeBoost and TapBoost Can Improve Water Flow in Your Home.
HomeBoost and TapBoost
Mains Booster Range - Inline Pumps and Accumulator Tanks | Salamander Pumps
Mains Booster Range - Inline Pumps and Accumulator Tanks