Navigator MSL
Stand 37
* Altopoly - Flexible PEX and PB pipes that enable safe and reliable fitting for hot and cold water systems in a fraction of the time needed for traditional copper systems. * MidBrass - Including premium quality higher specification brass fittings and valves, and the MB Pressfit range. * Salvus - Including gas hoses, gas fittings & valves, Press Fit fittings, and gas torch. * Serpent - The new way to make flexible connections. * Magblu - Including our WRAS approved magnetic filter and it's Mini version, and the Magblu Radiator Flush and Corrosion Inhibitor. * Radmag - A fast and economical way to install magnetic protection in a domestic heating system.
Categories
Merchants and suppliers

Pipes, fittings and valves
Products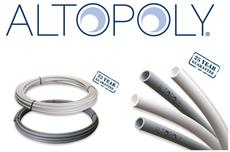 Flexible PB & PEX pipes that enable safe and reliable fitting for hot and cold water systems in a fraction of the time needed for traditional copper systems.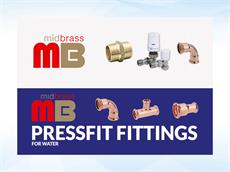 PREMIUM QUALITY HIGHER SPECIFICATION BRASS FITTINGS AND VALVES. The Midbrass range incorporates heavy pattern brass foundry items, valves, threaded brass and fittings for heating applications. The MB Pressfit range includes couplings, elbows, tees and a wide range of adaptors and reducing tees to cater for all jointing scenarios. The MB Pressfit Fittings range has been independently tested and certified by BSI to BS EN 1254-7 and awarded the prestigious kitemark certificate – registration number KM 723097. The MB logo marking is synonymous with 50 years of quality plumbing and heating product supply and allows for full tracing ability. Our Pressfit fittings are manufactured from copper material that conforms to BS EN 1057 subject to a quality system approved to ISO 9001:2015. The MB range is suitable for chilled water and heating systems, MB Pressfit is also approved for potable water use by WRAS and incorporates black polymeric seals manufactured to BS 6920-1:2000.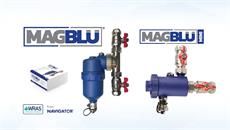 WHAT IS MAGBLU? * WRAS approved magnetic filter removes ferrous & non-ferrous contamination * Promotes a more efficient heating system and helps prevent boiler damage * Premium quality CW617N brass full bore valves manufactured to EN 1254-2 * High strength magnetic system tested to 12000 gauss * Seals are heat resistant to 150ºC * Specially designed blue case made from virgin polymer – no recycled content * No quibble 3-year warranty from a trusted UK supplier * Complete fitting kit included with free multi-tool & spare seals * Easy access for maintenance, with free drain off adaptor included * Can be installed horizontally, vertically or at 45 degrees * Suitable for flow rates up to 15 litres / min @ 1kP * Installation instructions & service record label included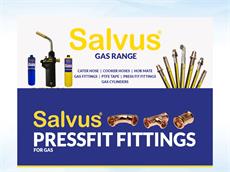 SALVUS® GAS RANGE Salvus® is the registered trade name for Navigator gas related products. Everything in the Salvus® range has been designed and manufactured to the highest possible specifications and is independently tested and certified to the latest UK and European standards. All of our manufacturing facilities operate to ISO 9001:2015 and are regularly audited by and verified by independent certification bodies, including BSI and DVGW. The Salvus® range includes Hobmate – the flexible solution for gas hob installation, Kitemark approved Cooker Hoses in various lengths and with a variety of end fittings, Kitemark approved Cater Hoses and Couplers, PTFE gas seal tape, a complete range of Press Fit fittings, and high performance Hi-Pro Gas & Propane Cylinders and Turbo Torch.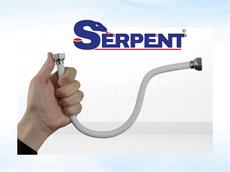 The new way to make flexible connections an integral part of your project, working equally well in confined spaces or fully on display. The tubular construction has no inner liner to rupture or block. Even when the hose is bent to an acute angle, the full bore is maintained, meaning better flow and much easier installation. Serpents are formable to the required shape and they can be reformed many times with no loss of performance. The unique construction allows forming around pipes or other obstacles and once in place, it keeps it's shape! Fully approved to NSF Reg-4 and using WRAS approved materials, Serpents are designed to make the installers job much easier. The all stainless steel construction is certified for use with potable water. The outer cover is wipe clean and will maintain its good look for years. The pressure rating and flexibility of the product has been successfully tested for leakage and pressure to BS EN ISO 1086:2003 which specifies a maximum test pressure of 31.5 BAR and a leak test of 1.5 times that pressure.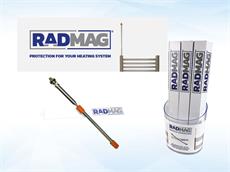 RADMAG® is a unique product invented and designed in the UK, to be a fast and economical way to install magnetic protection in a domestic heating system. FEATURES & BENEFITS * Low cost magnetic protection * Fast & simple retrofit installation * Extendable reach * Integral bleed nipple * High quality chrome cap * Easy to clean * Zero plastic packaging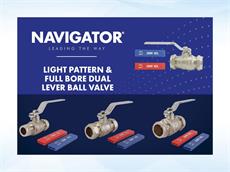 Dual Handle Lever Ball Valve
In December 2020 Navigator MSL Ltd introduced our new range of light patterned lever ball valves featuring our innovative fully interchangeable colour handles. In August 2021 Navigator were pleased to announce the introduction of FULL BORE DUAL LEVER BALL VALVES. The exclusive handle design enables the installer to choose either a red or blue sleeve, included in each pack. The sleeve is an easy clip fit, but cannot be removed without a degree of effort, ensuring that the identification stays in place for the lifetime of the product. The advantage is this product means stocking one product instead of two! Manufactured to Navigator specifications under ISO 9001:2015 managed processes, this product carries WRAS certification and is available in 15mm, 22mm and 28mm sizes.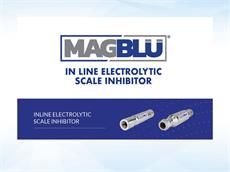 Magblu Inline Electrolytic Scale Inhibitor
Most areas in the UK have calcium carbonate present in the water supply. High concentrations are known as "hard water areas". Where this water is present in a heating system, or is left standing for a long period, mineral deposits will crystalise to form limescale. Scale adheres to pipe and other parts in the system, causing a drop in performance and ultimately damage and failure to expensive components such as boiler heat exchangers and central heating systems. Scale reduces the life of your boiler and restricts the flow of water at the nozzles, which increases boiler noise. Our Magblu Electrolytic Inhibitors are WRAS approved and work for whole house applications and high-volume intermittent appliances such as showers. They add a small trace of zinc to the water which bonds with calcium ions, making it more difficult for precipitation to occur. For your convenience we offer either a push fit or compression style to suit your needs.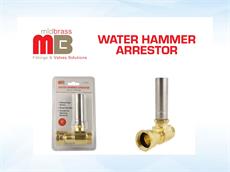 Midbrass brings you our trade approved Water Hammer Arrestor. Installed correctly within 1.5 metres of the problem source, the issue will be resolved, providing continual protection from water hammer or pulsing damage. No more banging pipes!
Videos
RadMag® Installation Video
Radmag Installation
Salvus Gas Pressfit
Salvus Gas Pressfit
MB Pressfit Video
MB Pressfit
MagBlu Installation and Cleaning
Magblu Installation and Cleaning Video
Navigator Dual Lever Ball Valves
Dual Handle Lever Ball Valves (Red & Blue)