Resideo
Stand 51 & 25 HPS Suite
The Honeywell Home range of smart, programmable and non-programmable thermostats will be on display including the brand new DT4 room thermostat launched this year. Also on display will be the evohome WiFi multi-zoning system with heat pump compatibility, which is compatible with the new HCC100 underfloor heating controller. Alongside these will be our range of Honeywell Home valves and TRVs, plus the L series WiFi water leak control products, new to the market this year!
Categories
Training

Controls

Pipes, fittings and valves

Underfloor heating

Heating systems
Products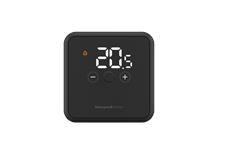 With its slim design, simple functionality, compatibility with boilers and heat pumps, and backed by a 5-year warranty, the DT4 room thermostat is a natural choice for any installer to carry in the back of their van. The DT4 is now available in white, grey and black.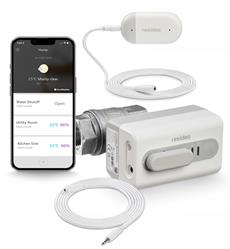 L Series Water Leak Control Products
Resideo's water control products will help prevent your customers from experiencing potentially costly water leaks and frozen pipes. Whether they're home or away, your customers will be alerted to leaking or freezing pipes by the Resideo app, and if required, the water supply can be shut off immediately. The Resideo Braukmann L1 WiFi water leak and freeze detector keeps your customers connected and alerted to potentially costly water leaks and frozen pipes, giving them an opportunity to act. The L5 WiFi water leak shutoff valve can stop leaks by automatically shutting off the water flow from the main supply, helping safeguard belongings and the home's structure. Working with the Resideo app, the homeowner and can set alerts to their smartphone or their selected installer, enabling them to be notified immediately of a leak and allowing pre-set shutoff locations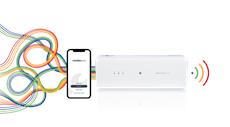 HCC100 Multi-Zone Underfloor Heating Controller
The HCC100 is a multi-zone controller for heating and cooling that can individually manage up to eight zones/rooms in a home or office. It integrates into both new and existing installations with ease, supported by the Resideo Pro app to make installations and configuration faster and simpler. The HCC100 helps to control and balance a whole home system for efficient energy consumption, and this all-in-one solution can be fitted with either wired or wireless Honeywell Home thermostats. In combination with evohome with WiFi, the HCC100 offers even more control options. The HCC100 receives information of room temperature and setpoint temperature from the zone thermostats. The controller then operates the actuators effectively and efficiently to heat the zones.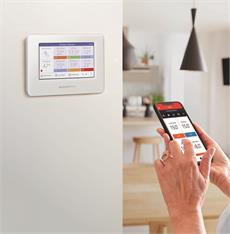 evohome WiFi Multi-Zone System
A smart, connected heating system offering control of up to 12 heating zones and hot water, helping customers manage their comfort level and heating costs in a way that suits them.
Videos
Honeywell Home DT4 Room Thermostats
DT4 Room Thermostat
Honeywell Home HCC100 Underfloor Multi-Zone Controller
HCC100 multi-zone underfloor heating controller
Resideo Braukmann L Series Water Leak Demo
L series water leak protection products
Honeywell Home evohome smart-zoning thermostat
evohome smart zoning thermostat