Sentinel Performance Solutions
Stand 12 - HPS Suite
Sentinel will be talking about the recent changes to Part L of the building regulations and what this means in relation to water treatment best practice. Also we will be talking about water treatment and protection of heat pump and other renewable systems. As part of this we will be exhibiting our brand new Vortex700 heat pump filter!
Categories
Water treatment

Renewables
Products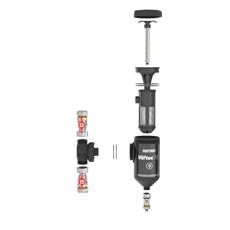 The Vortex700 is a large filter designed for Air Source Heat Pump systems. It provides powerful magnetic filtration of system debris through a 9000 gauss magnet with an 800 micron sieve to remove non-magnetic debris. This combines with a 10 year guarantee to ensure that heat pump systems are properly protected from breakdown for the long term.
Videos
Introducing the Sentinel Vortex700
Sentinel Eliminator Vortex® system filter removes all types of debris commonly associated with air source heat pump systems, affording protection and helping to maintain optimum system operation and efficiency.